Evertwine proudly presents its revolutionary approach to Play-To-Earn gaming, built upon four key pillars: integrated tokenomics, NFTs, staking, and yield farming, all fortified by advanced protocols.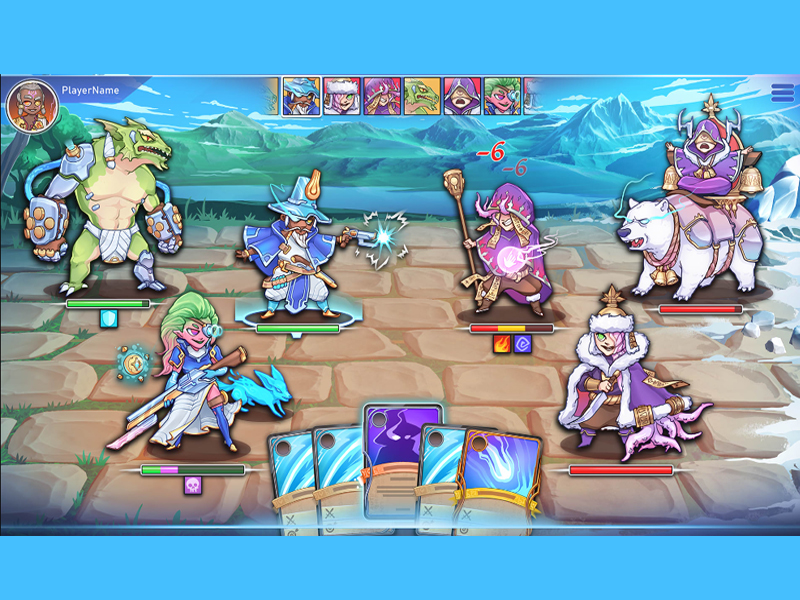 These components collectively ensure an enhanced and streamlined experience for players, catering to both novices and experts of card game mechanics and blockchain game trading.
Exordium champions inclusivity, aspiring to craft a just and lively ecosystem where every player can carve their own path. Whether participants prefer player-versus-environment challenges, intense player-versus-player duels, or a combination of both, Evertwine promises a rich array of options tailored to all play styles. Importantly, this innovative model preserves the joy of gameplay and community engagement.
Furthermore, Evertwine's open Marketplace stands as a beacon for community-driven trade. In this space, players autonomously set the value of cards and items, allowing them to dictate the trajectory of this digital domain.
With the aim of mainstreaming crypto adoption, Evertwine seeks to transform blockchain concepts into enthralling, real-world experiences. They aim to offer users an effortless and enjoyable journey, benefiting from these groundbreaking products.
In an era marked by fleeting market trends and volatility, Evertwine finds reassurance in the pillars of decentralization, immutability, and ownership. Their vision is a harmonious fusion of blockchain and gaming.
Evertwine will strive to achieve the perfect balance of blockchain and gaming
Recognizing the immense impact of video games in the entertainment sector, Evertwine believes that they are the bedrock for global blockchain adoption. By intricately weaving blockchain into gaming, Evertwine paves the way for limitless opportunities, familiarizing players with its profound potential. They invite all to explore the world of Evertwine, ushering in a new age of Play-To-Earn gaming.
For an immersive experience, explore more about Evertwine:
About Exordium Games
Exordium is a leading developer committed to pushing the boundaries of gaming and blockchain integration, creating experiences that enthrall, educate, and empower users worldwide.